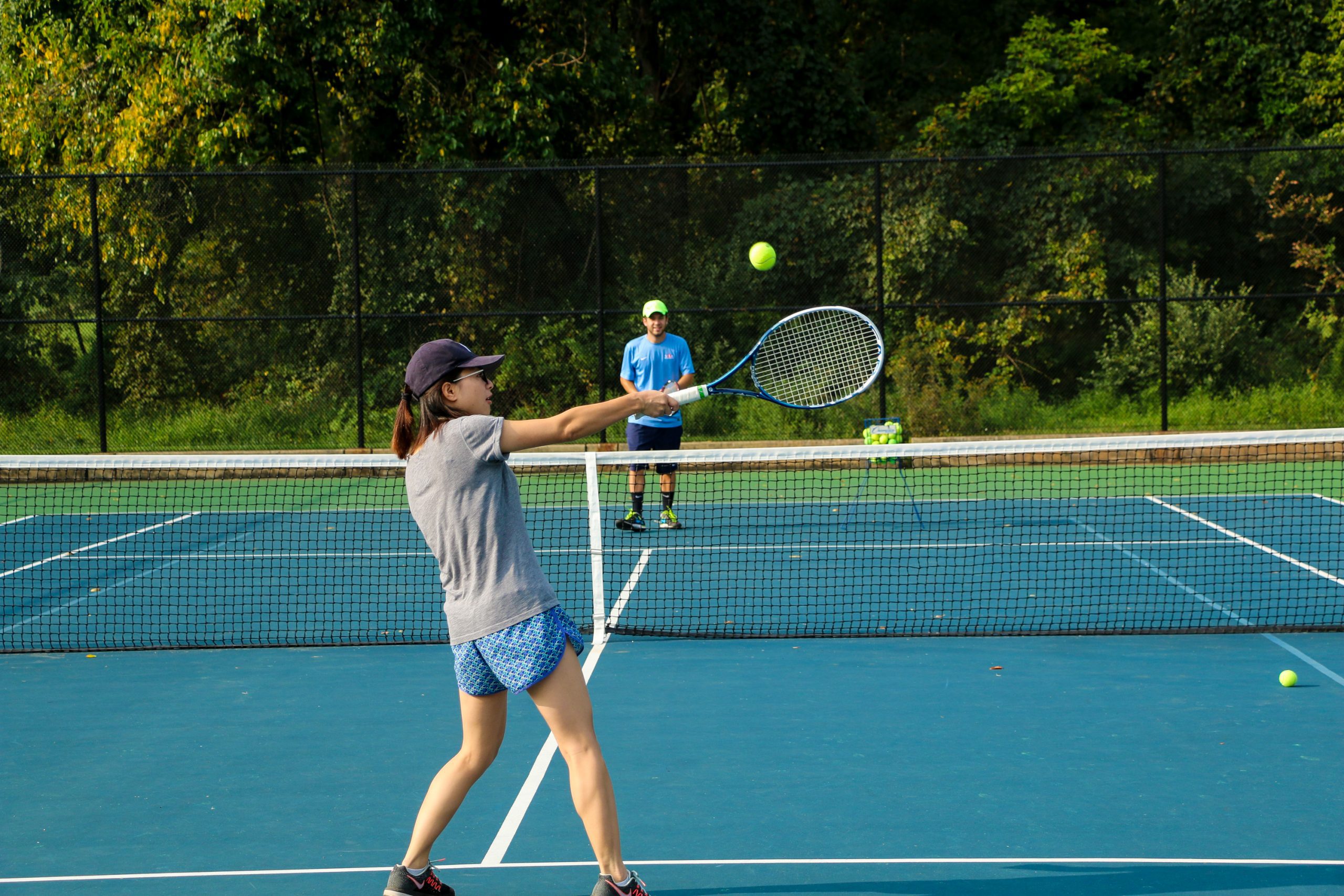 NEW! Novice Level Adult Tennis (open to ages 16+)
Wednesdays 4/27-6/15
7:00-7:50 pm at Pickell Park
$177
This program is geared toward the total novice or someone looking to get back into the game, by introducing them to the fundamentals of tennis.
Players will gain basic instruction on how to hold a racket, stroke production, rules of tennis and introductory strategy. Rallying with others (Singles + Doubles) will also be introduced.
Tennis Class Highlights:
Footwork, forehand, backhand, serving, and volleying skills & drills
Tennis tactics and game rules
Introductory rallying and court awareness
Basics of singles and doubles play
Drills 75%/ Point Play 25%
Participants must provide their own racket for this class. All other equipment needed will be provided by USA Sport Group.