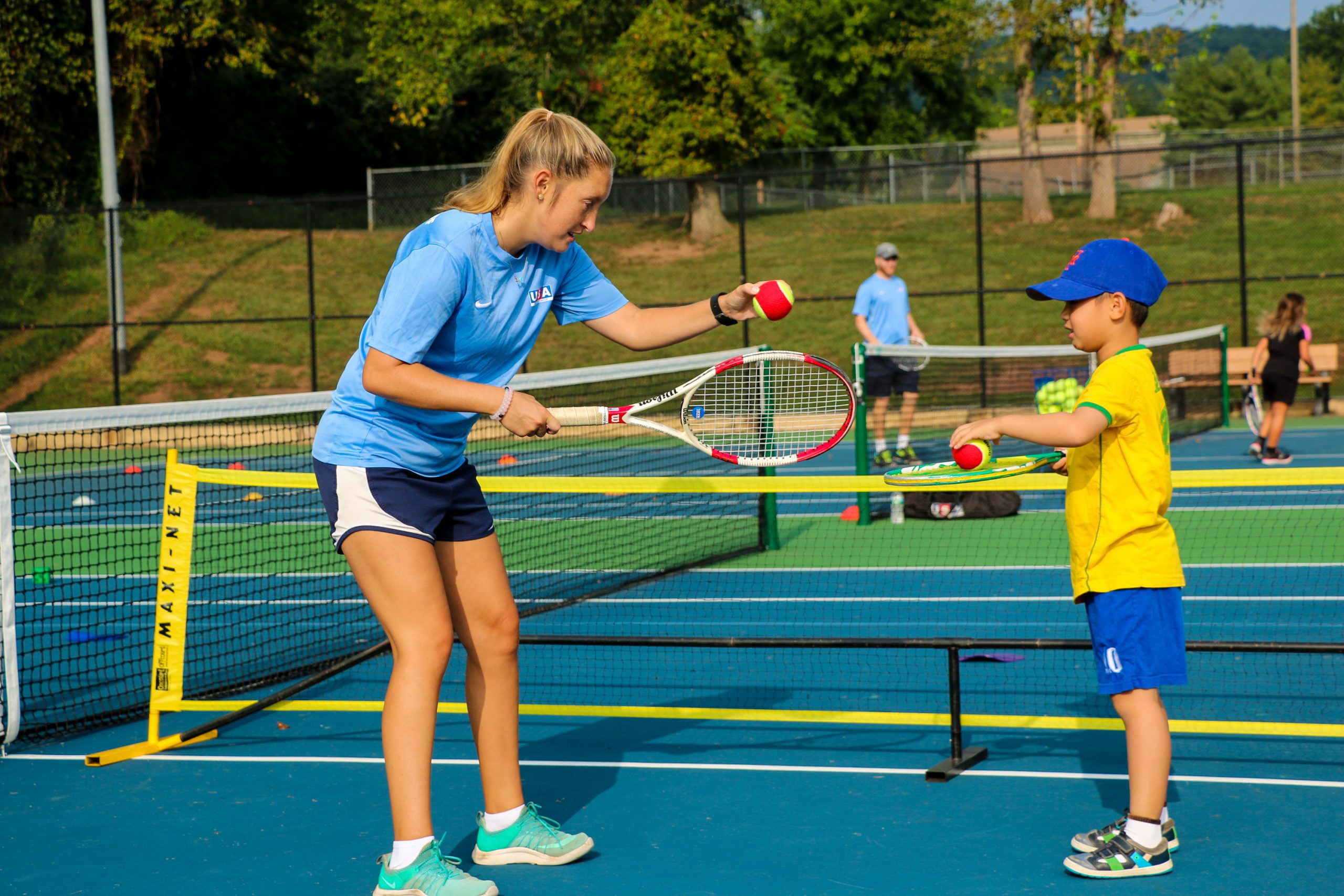 Details
Ages 6-9 Level 2
Tuesdays 9/10-11/1 (7 weeks)
6:00-6:50 pm 
*At least one prior session of tennis is required
Pickell Park
$165
Players must bring their own racket.
The Development Tennis class is ideal for the intermediate to advanced player looking to enhance their tennis skills and decision-making abilities in game-situations. Our professional, qualified tennis coaches will ensure players are challenged. Before attending this class players should be able to perform a consistent 4-ball rally and demonstrate the basic techniques of forehand, backhand, volley, and serve.
Classes will focus on refinement of key tennis skills including stroke improvement, directional play, rallying, point-scoring, and matchplay. Each session begins with a warm-up followed by several skill-building drills and finishes with a match.
Tennis Level 2 Ages 6-9 Fall 2022